WriteYours 1.40 build 63
WriteYours is free text expander for Windows. Type less — save Your fingers! WriteYours saves your time and your keyboard, expanding keyboard strokes into frequently-used text.

WriteYours increases your productivity by inserting frequently used text phrases into any Windows application. Type a pre-defined text shortcut, and WriteYours expands it into the full phrase.

E.g. make an abbreviation "myname" to insert your name "First Middle Last" in any apps.
Key Features
Auto-complete keystroke.
Expand abbreviations in any program.
Change the caret position after keystroke expanding.
Simple XML format of snippets database.
Statistics of snippets usage and printed chars.
Multilingual user interface: include English, Italian, Greek, Bulgarian, Russian languages.
Portable version is available (coming soon).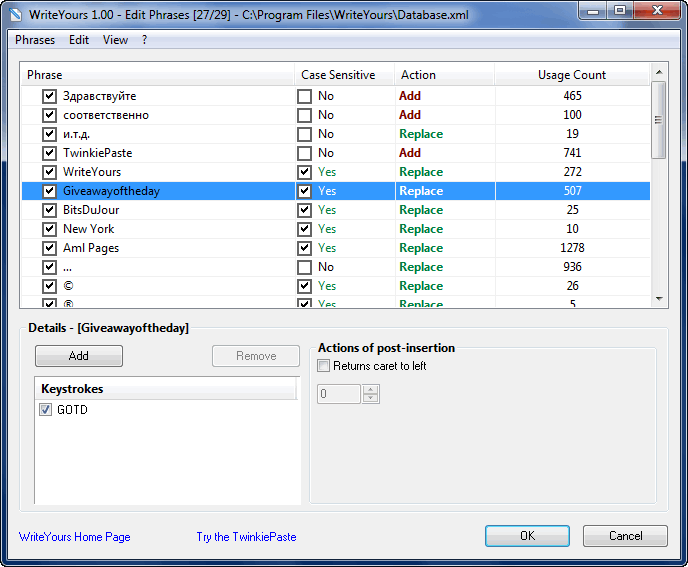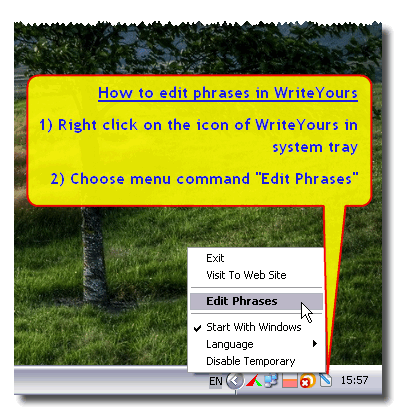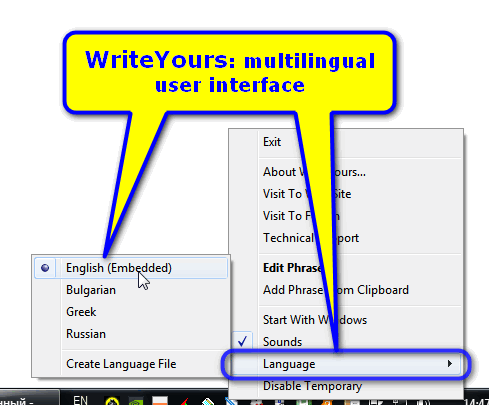 Version 1.40 build 63
Released: 23/06/2022 12:30,
Status: Freeware

How to install WriteYours

Extract WriteYours_Setup.exe from ZIP-archive.
Start the file WriteYours_setup.exe.
Follow instructions.
System Requirements

Microsoft Windows® 2000\XP\Vista\7\8.x\10
1 MB HDD
500 MB RAM