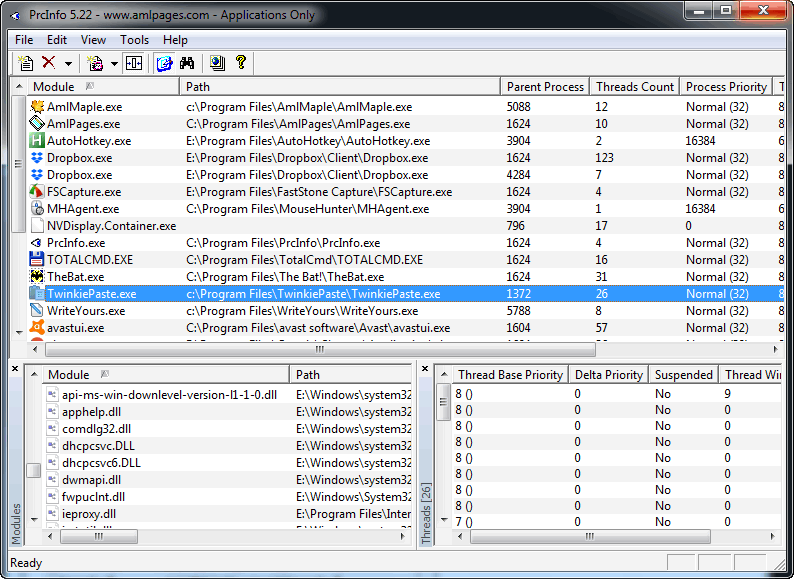 Released: января 22, 2020; freeware

Process Viewer is a full-featured process manager for Windows family. It shows various info about working programs, their attributes, dependencies and more.

Support management of process and threads and searches by module name. Allows you to add external viewers for processes, threads and modules.

In order to monitor the status of the operating system, no harm will sometimes look at the list of running processes. This information can tell a lot - like memory consumed by different applications, not crept into the system if malicious virus, which applications are currently running and t. As an alternative to the standard task manager, you can use the utility PrcInfo.

This software performs real-time monitoring of all processes running in the system. PrcInfo provides information about which libraries are used and which applications. In addition, the program shows the file size and allowed for a RAM. The utility allows you to set a specific priority to a particular task, but also allows you to quickly terminate any process or start a new.